Enrollment Extended Until March 24th, 2011!

This online exclusive 8-week training course is being brought to you by Dr. Will Tuttle, author of the Bestselling "World Peace Diet" and Steven Prussack, host of Raw Vegan Radio.
It is not too late to register! All Modules to this point have been recorded and are available for immediate download. You can access study notes, community forum, and bonus gifts today! Registration closes for good on March 24th, 2011. Join us and fellow vegans worldwide to help make a better world.
Please join us for the next consecutive Thursday evenings, February 16th– March 24, 2011 (excluding March 3rd) that will be an intensive exploration of the "benevolent revolution" discussed in Will Tuttle's provocative best-seller The World Peace Diet.
Want to find out if this training is for you?
We are offering a FREE replay of the Preview tele-class of the World Peace Diet Facilitator Program, available for immediate download!
Click Here to Access the FREE Replay Tele-Class


What does the Program Entail?
This course is presented on a pass-fail basis, based on two quizzes (at the middle and at the end), as well as participation in forums and class sessions.

The focus is on cultivating a deep and living understanding of the roots of our culture's dilemmas, and how we can not only attain health, inner peace, and spiritual clarity for ourselves, but also contribute to the positive transformation of our communities.

The goal is to provide the best possible understanding of the material in The World Peace Diet through weekly lectures by Dr. Tuttle that will be supplemented with a variety of exercises and plenty of opportunity for interactive questioning and discussion time. During the week, there will be further opportunity for discussion and contemplation through the ongoing online community forums.

Participants will receive tools they can use to more effectively live, share, and teach the ideas in The World Peace Diet, and will receive a certificate upon completion of the course. This course is not for everyone. We are looking for people who are sincerely motivated to understand the roots of health, peace, and freedom, and who would like to share ideas and insights with fellow explorers of compassionate, sustainable, and healthy living.
We will join together to deepen our understanding of the roots of our culture's dilemmas, and how we can most joyfully and effectively contribute to the positive transformation of our communities. Through lectures by Dr. Tuttle, as well as exercises and guided meditations and weekly discussion and Q & A, we will have the opportunity to engage at depth with the transformative ideas in The World Peace Diet, and deepen our capacity to be the change we want to see in the world.
This program is different than anything you have ever seen before. We are using the latest cutting-edge technology to bring you up-close and personal with Dr. Will Tuttle and the training program. All members receive an all-inclusive pass to a membership site for the program. Here, you will receive course materials, exclusive mp3s, videos, access to live teleseminars, and the ability to connect with others in a special community forum designed for the students of the program.


Behind The Scenes Tour of The Program
A few written comments from participants from World Peace Diet Facilitator Training retreats:

"A great experience. Very energizing and inspiring."

"Informational, enlightening, and delightful."

"Brilliant! I have realized a deeper sense of inner peace as part of this training."

"This life-changing experience will live on in me, and through me to bless others."
The World Peace Diet reveals the interconnected secrets of authentic health: physical, social, ecological, and psycho-spiritual, and how we flourish when we understand and live by timeless, universal principles. Dr. Tuttle has helped thousands positively transform their lives – are you next? Are you ready to help others?
Would you like to understand the hidden roots of vibrant health, and of our health-care dilemmas?
Are you concerned about our culture's mistreatment of people, animals, and the Earth?
Do you feel called to contribute to creating a positive future for our children and world?
As we bless others, we are blessed. You can contribute powerfully to the awakening of our culture, and at the same time tap into new understandings and practices that will give enormous boosts to your inner and outer health and energy levels. And your happiness level as well.
In this 8-week training, Dr. Will Tuttle, author of the #1 best-selling book, The World Peace Diet, reveals crucial and empowering information that has been almost completely concealed. This training will make explicit the invisible connections between our culture, our food, and our broad range of problems—and the way to a positive transformation in our individual and collective lives.

Curriculum Modules
Each module has a specific intended purpose and outcome that will deepen your learning experience. Here is a glance of what you will experience in the eight-week module training.
Module 1: World Peace Diet Facilitator Training
Week 1 – Foundations of Inner and Outer Peace

Chapters One and Two: Food's Power; Our Culture's Roots
Results:

* Gaining an empowering understanding of the roots of our culture's multiple crises.

* Realizing our unique individual potential to contribute to the healing of our world and thus to tap undiscovered reserves of creativity, joy, freedom, and meaning.

* Illuminating both the history and future of our species through the lens of our relationship with animals, and how the quality of these relationships is reflected in our relationships with each other.
Here's What We'll Be Discovering Together:
Food as cultural force and psycho-spiritual metaphor.
Eating and the culture of denial.
The I-Thou vs. I-It sense of self, and the role of meal rituals
Our culture as essentially a herding culture, and the significance of this.
What is veganism, exactly? What are its roots and its implications?
The Pythagorean Principle and its relationship to spiritual awakening and positive cultural change.
Why do we eat the foods we are eating?

Note: This Module is Available for Immediate Download Now!
Module 2: World Peace Diet Facilitator Training
Week 2 – Invisible Cultural Indoctrination and Freeing Ourselves From It
Chapters Three and Four: The Nature of Intelligence; Inheriting our Food Choices
Results:
* Understanding the power of community in shaping consciousness and behavior.

* Illuminating the dark shadow of violence to animals and tracking the fascinating repercussions of this violence.
Here's What We'll Be Discovering Together:
Omnivorism as metaphor for our culture's basic orientation.
The nature of intelligence and purpose; ethical intelligence
As we sow, we reap: the amazing consequences of our violence toward animals for food
The three primary reasons we eat animal foods: indoctrination, social pressure, taste.
The significance and power of leaving home.
Module 3: World Peace Diet Facilitator Training
Week 3 – Theory and Practice of Plant-based nutrition
Chapter Five: The Intelligence of Human Physiology
Results:

* Deep questioning of the cultural assumptions about our basic physiology.
* Discovering the foundations of optimal nutrition of body and mind
Here's What We'll Be Discovering Together:
Comparative anatomy of humans with other animals.
The gift of our physiology and psychology.
Toxins, disease, and industry profitability and control.
Important information on Fat, protein, and nutrients.
The placebo effect and its positive significance.
The essentials-- Our body, our friend.
Module 4: World Peace Diet Facilitator Training
Week 4 – Fish, Dairy, Eggs, and the Mentality of Domination
Chapters Six and Seven: Hunting and Herding Sea Life; The Domination of the Feminine
Results:
* Understanding the mechanisms of fish, dairy, and egg production
* Connecting with the power of Sophia—the sacred feminine—to transform our behavior and consciousness
Here's What We'll Be Discovering Together:
The consequences of aquaculture and of fishing operations.
The intelligence and sensitivity of aquatic animals and ocean ecosystems.
Cows and chickens as mothers and sisters, and the consequences of our routine cruelty toward them.
The repression of Sophia by our culture's food rituals, and ways we can break free of this and revive Sophia in ourselves and in our world.
Positive alternatives to animal-based foods, and partnering with Sophia within to spread the message to others.
Module 5: World Peace Diet Facilitator Training
Week 5 – Transcending Materialism: Upgrading Science, Religion, and Work to Heal our World
Chapters Eight, Nine, and Ten – The Metaphysics of Food; Reductionist Science and Religion; The Dilemma of Work
Results:
* Investigating the vibratory nature of reality and its significance.
* Exploring the roles of science and religion to both enslave and liberate people, animals, and culture.
* Understanding the consequences of our culture's core orientation toward work.
Here's What We'll Be Discovering Together:
The connections between eating animal-sourced foods and violence toward others, as well as shame and low self-esteem.
How we can enter the flow of love, joy, prosperity, radiant health, freedom, and creative self-expression.
Reductionist science and religion as the twin sons of the herding culture: bickering brothers, and their mortal hatred of Sophia.
Understanding the myth of evil, and undoing its power to control and dominate us.
Examining the core work in our culture, and the mentality it requires.
How we can co-create employment opportunities based on celebrating and protecting life, and the power of communities to bring healing to our world.
Module 6: World Peace Diet Facilitator Training
Week 6 – Ecological impacts of omnivorism, and effective advocacy for animals, people, and the Earth
Chapters Eleven and Twelve: Profiting From Destruction; Some Objections Answered
Results:
* Examining the consequences of industrializing food and farms.
* Understanding the role of transnational corporations and financial institutions in promoting animal foods.
* Questioning the erroneous rationalizations that enslave and diminish us and others.
Here's What We'll Be Discovering Together:
The environmentally devastating consequences of animal agriculture, and the further implications of this for all of us.
The relationship between the medical-pharmaceutical-media complex and the military-industrial-meat complex.
The stories we've been told by our culture and how to liberate ourselves and others from their damaging effects.
The significance of paradigms, and how they are changed and transcended.
How transforming food choices can transform our culture and individual lives.
Module 7: World Peace Diet Facilitator Training
Week 7 – Spiritual Health and the Interconnectedness of All Life
Chapters Thirteen and Fourteen: Evolve or Dissolve; Journey of Transformation
Results:
* Shedding light on the hidden cycles of violence.
* Awakening spiritually to love as the ultimate (and only) force and reality.
* Opening the inner gateways of intuition to live authentically and with integrity and purpose.
Here's What We'll Be Discovering Together:
The shadow archetype and its power to wound and separate.
The intuitive imperative and our evolution.
The mutual interdependence of shojin and samadhi: outer kindness and inner peace.
The vegan imperative and living its message of liberation for all beings.
Our individual journeys and our precious interconnectedness as teachers, healers, mentors, advisors, co-creators, and pioneers of a new world.
Module 8: World Peace Diet Facilitator Training
Week 8 – The Transformation of Humanity and Living Our Role In It
Chapter Fifteen: Living the Revolution
Results:
* Celebrating the power of community to educate, lead, and inspire.
* Giving birth to higher visions and new ways of relating based on kindness and respect for all.
* Being the change we'd like to see in the world.
Here's What We'll Be Discovering Together:
Building our bodies and lives, one brick (thought, word, act) at a time.
Effectively sharing the World Peace Diet vision of a new future.
Responding to the pushback: local, humane, free-range, permaculture, aquaculture, primal, etc.
Practical tips for facilitating WPD book study groups.
Effective and enjoyable ways to promote vegan study groups, cooking classes, mentoring, and veg community building wherever you happen to be
Opportunities for further collaboration with like-minded people to bring peace, healing, freedom, and abundance to our world.
Vibrant health, happiness, and meaning are ours when we understand and live by the deeper principles that sages have propounded for centuries. This series will motivate you to question the underlying assumptions of our culture, and embark on a new life of joy, awareness, and inner freedom.
Through facilitating WPD classes and study groups in your community you can potentially earn income and definitely help spread the most important message of our time in a rewarding and uplifting way.
Dr. Tuttle will teach you how to become an effective, inspiring humane educator and a compassionate, empowered citizen.
We'll provide the essential tools to:
Educate others by engaging them, inspiring them, and challenging them to consider the most pressing issues of our time.
Tap into your deepest values to find inner and outer peace.
Inspire the people you touch to make better choices.
Make choices that do the most good and least harm for all people, animals and the earth.
The net result is you will begin making profound and permanent changes on this planet — immediately.

So if you are one of the many people who want to make real change in the world, we encourage to deepen your committment by joining us during this 8-week training course.
World Peace Diet Money-Back Guarantee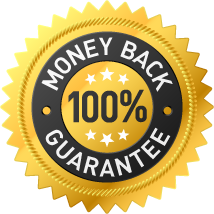 Our promise is to do our best to instill reverence, respect, understanding, and confidence, so that participants develop the clarity and inner motivation to respond wisely to the inevitable challenges we face as vegans and vegan advocates, and can live with greater integrity, joy, health, effectiveness, and meaning.
If after Module 2 of the World Peace Diet Facilitator Training Program you haven't had major insights in these areas, or are dissatisfied with the program, call our office within 2 business days, and we'll refund your complete tuition — without hassle or difficulty.
With this quality of education and the insights and techniques that you will be receiving, you are guaranteed to see positive changes in your inner and outer life. To join us and deepen your level of responsibility towards the planet, please register now while there are still slots available.
Register Now!